Behind the music – First Class and Coach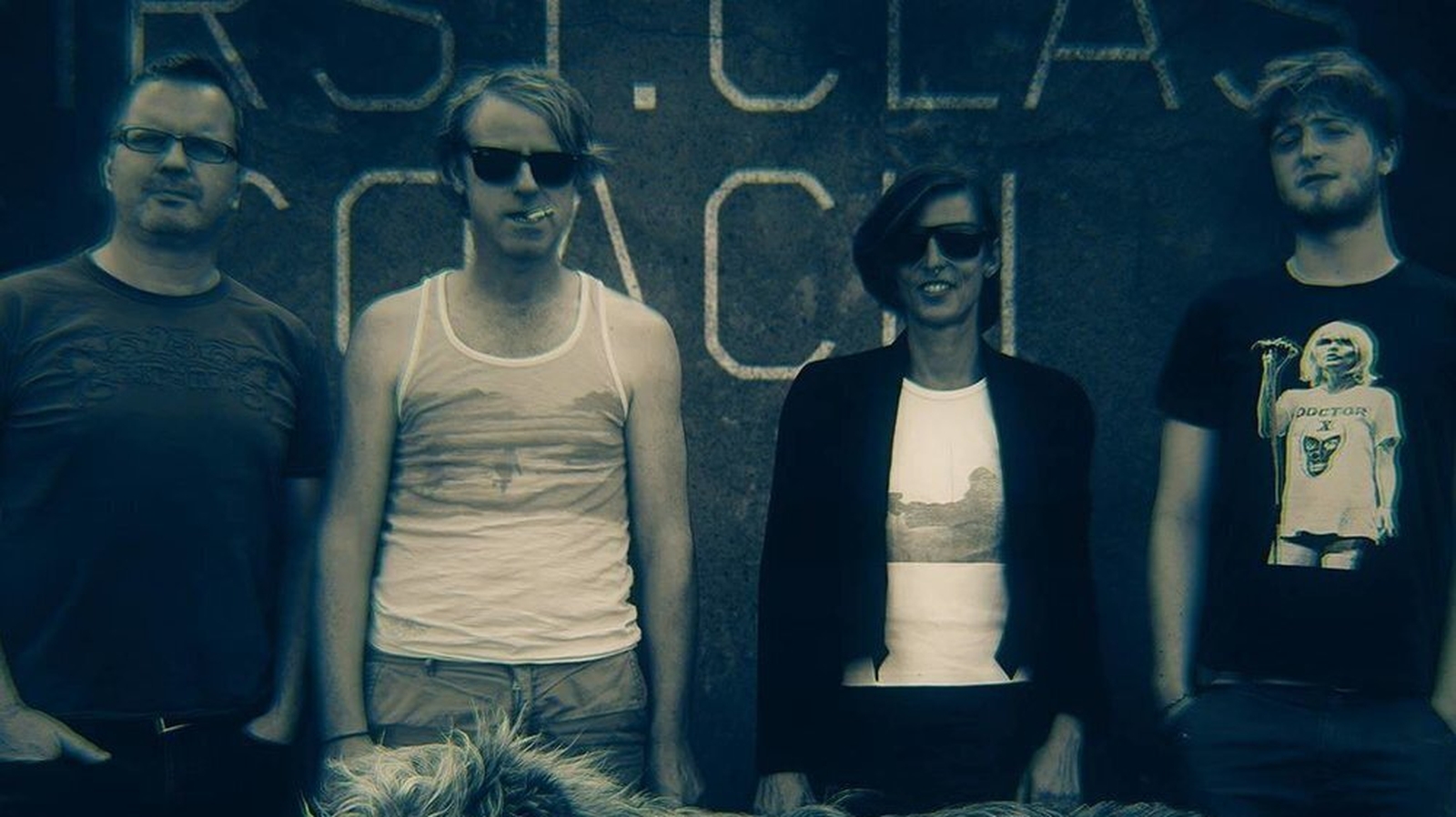 West Cork alternative rock band First Class and Coach have released their new single, My oh my, the first song from their upcoming second album, neon hip. We asked the BIG questions to the band's drummer, Andrew McNeilage. . .
Formed in 2017 by Reuben Maher (guitars, keyboards, vocals), Jonathan Parson (bass), Geraldine Thomas (vocals) and McNeilage, the band enlisted Tony Maimone (Pere Ubu) of StudioG in Brooklyn to produce their acclaimed debut album , The truth about honey.
Live touring plans were scrapped when the pandemic hit, but the band continued to write new material, culminating in the recording of their second album at Black Box Studios, France, with Tony Maimone at new at the helm. neon hip is set to be released later in 2022 on Cork label, FIFA Records.
Tell us three things about yourself?
I have three nipples. Is that enough stuff.?
How would you describe your music?
Our music is guitar rock music. This new album is particularly optimistic, compared to our first disc, The truth about honeywhich we released in 2020. We like to think our sound is weird disco-punk.
What are your musical inspirations?
I guess as a drummer I go Levon Helm, Jim Keltner, Chris Bear, Bryan Devendorf, Mitch Mitchel, Jaki Liebezeit, JT Bates. Among a huge cast of others.
What was the first gig you went to and the first record you bought/downloaded?
The first concert was Placebo at the Olympia. Support for Silver Sun Pickups – I've never felt bass like this. I, 13, almost got lifted off the ground by the vibration. The first album I bought was fly or die by NERD – I still love it.
What's your favorite song right now?
I played Better behavior by Gustaf on a loop for ages. They are super fun
Favorite lyric of all time?
"Slow down Willie boy, Your hearts will give out on you, That's right, and I believe I know what we must do, Turn to the stern and point to the shore, The seven seas won't take us no more". Rocking chair by The Band
If you could only listen to one song for the rest of your life, what would it be?
echoes by Pink Floyd is my song forever.
Where can people find your music/more information?
Our website and our band camp and we are also on the new Irish streaming service, minimum.