FLASHBACK FRIDAY | Young artist VC María Dueñas performs Mozart's Violin Concerto No. 1 in 2014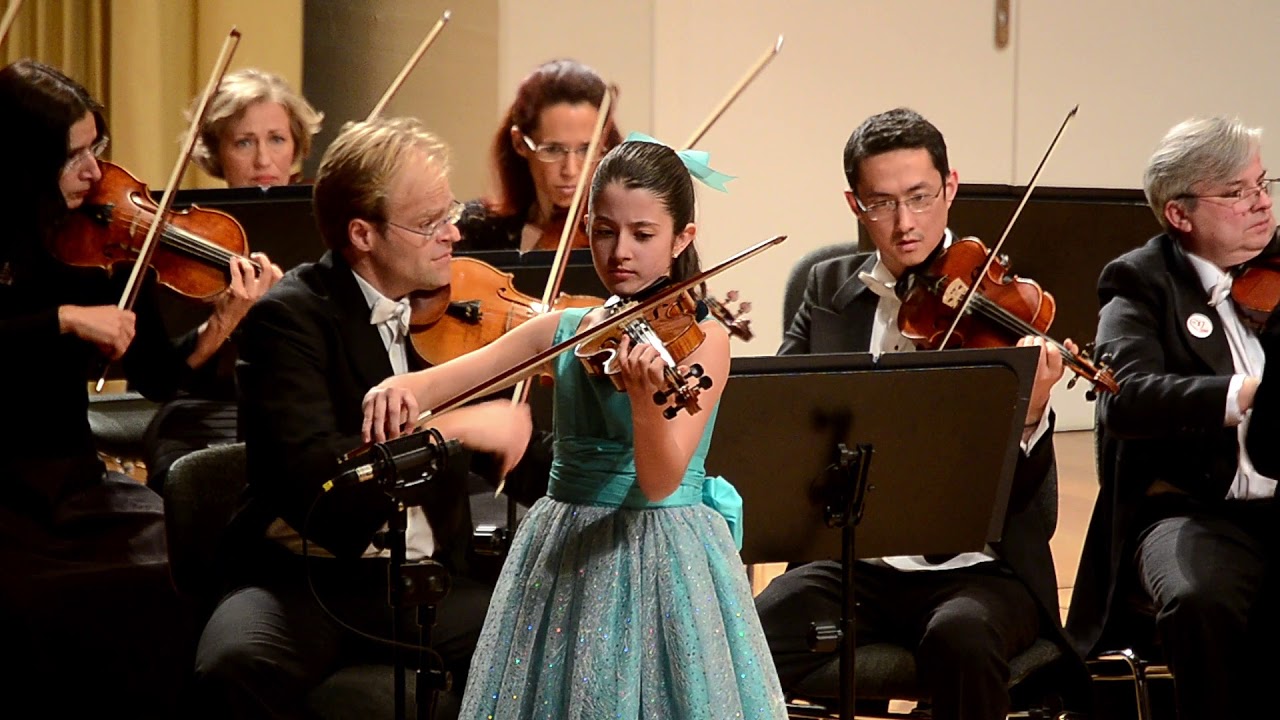 "I felt extremely excited to play with the Orchestra, which I had always attended concerts as a child" VC Young artist Maria told The Violin Channel.
"I have very vivid memories of this concert," she added. "It was a responsibility because no other child had made their debut there before, but I also felt extremely proud to come closer to my dreams of becoming a soloist. Andrea Marcon also supported me a lot."
When asked if she had any tips for playing with an orchestra, María replied, "Love what you're doing and you'll be fine. I like to remember Gandhi's quote: "Love is the most powerful force the world has and yet it is the most humble imaginable. . '"
A student from Boris Kuschnir to Vienna City University of Music and Arts and the Graz University of Music and Performing Arts, she is a former winner of the first prize and the Grand Prize of the international violin competitions Leonid Kogan, Georg Philipp Telemann, Zhuhai and Yankelevich as well as of the "Getting to Carnegie" competition.
In May of this year, she received the first prize and the audience prize in the senior division of the Menuhin Competition Richmond 2021. María has also been named one of the BBC New Generation 2021-2023 artists.
Compared to her game in 2014, María said her development has been huge.
"The improvement in technique has led to more freedom in my game," she said. "That's the goal, keep improving!"