How to vote for the People's Choice Award at the annual CIAF Art Awards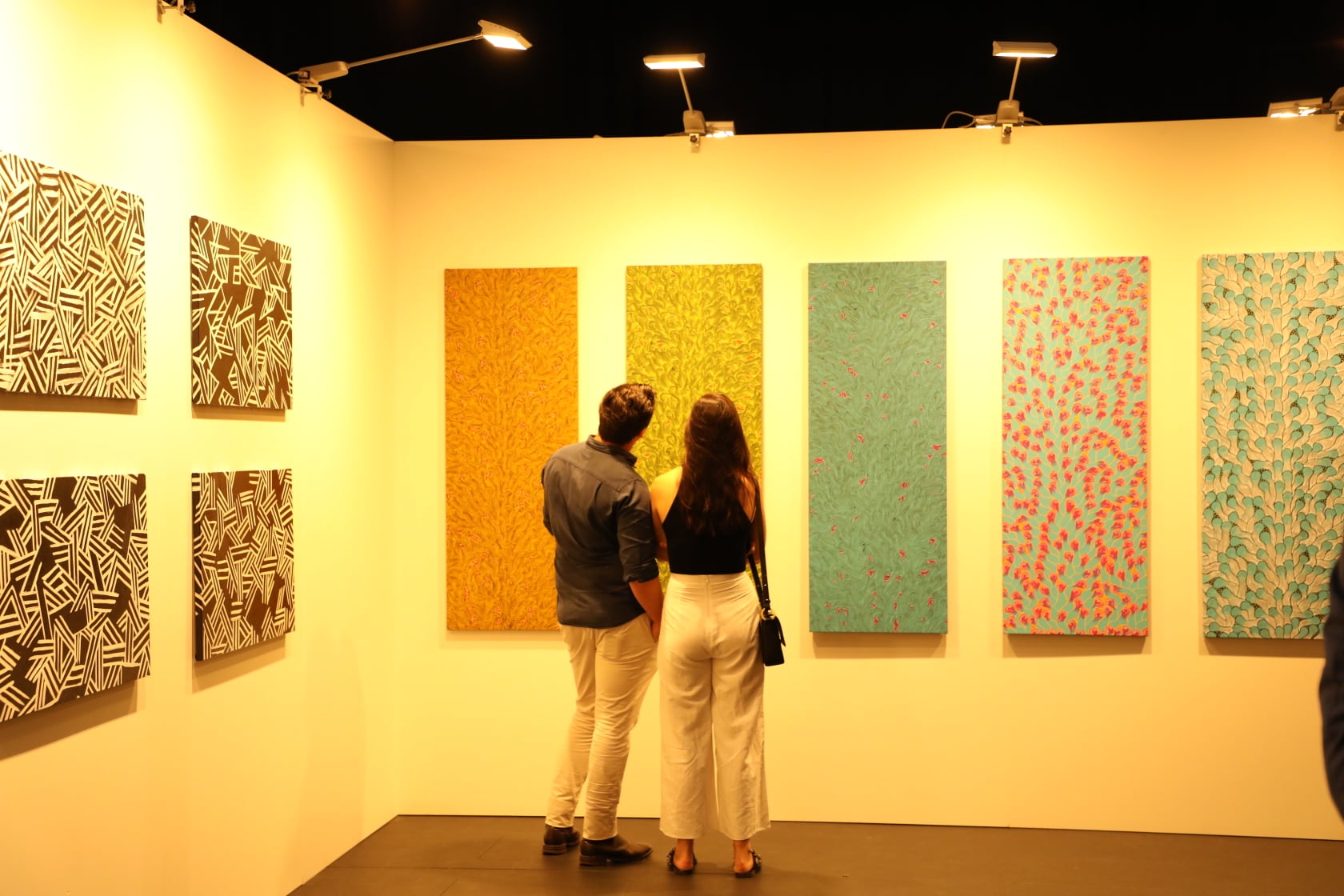 ##PM##
Bringing together around 450 visual artists and performers from across Queensland, the upcoming Cairns Aboriginal Art Fair (CIAF) will be nothing short of a feast for the senses.
This year marks the 13e annual event and a long-awaited return to a large-scale celebration after two online iterations, and to mark the occasion, a huge cache of prizes is being offered to participating artists.
Six prizes totaling $50,000 in cash prizes are on offer, with works of originality, storytelling, sculpting and breaking convention among the judging criteria.
Visitors to the five-day fair, which will largely be held at the Cairns Convention Centre, can also vote for the People's Choice Award.
The other prizes will be awarded by a jury on the basis of the fair Opening night.
##BA##
Cairns Indigenous Art Fair Artistic Director Janina Harding said the Art Awards are an important event for artists, sponsors and the organization of CIAF.
"The Art Awards are a great way for CIAF – and our generous awards sponsors – to recognize the exceptional talent of our participating artists," she said.
##PQ##
"Each year, we hire judges who are either esteemed in the art industry or who have particular expertise regarding a given year's art fair theme.
"This year we have José Roca (Artistic Director, 23rd Biennale of Sydney), Katina Davidson (Curator of Australian Indigenous Art, Queensland Art Gallery/Gallery of Modern Art) and Gerry Turpin (Senior Ethnobotanist, Tropical Indigenous Ethnobotany Centre, James Cook University)."