Newark Arts awards $ 50,000 in grants to 17 community groups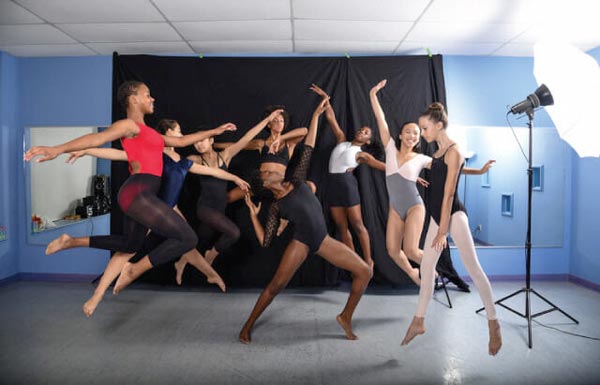 (NEWARK, New Jersey) – Newark Arts has announced the winners of its annual ArtStart mini-grant program. Seventeen winning proposals received a total of $ 50,000 for the year 2021-2022. The ArtStart program supports organizations and individuals who create and organize music, dance, theater, film, visual art, and / or literary projects for the benefit of residents and neighborhoods of Newark, New Jersey.
This year marks the 20 for ArtStart, which was designed to foster artistic and cultural activities throughout Newark City, especially for youth and underserved populations.
"Providing $ 50,000 in ArtStart grants this year and nearly $ 600,000 over the years is a critical part of Newark Arts' mission," said Regina Barboza, Interim Executive Director of Newark Arts. "These investments help provide community access to the arts in every neighborhood, from music and dance programs to filmmaking and the visual arts."
A jury of knowledgeable and experienced members of Newark's arts community reviewed and scored the entries. This year's class of laureates and their proposals are as follows:
The Children's Music Institute: The mission of the Children's Music Institute is to involve children and young people in artistic expression and the creative process. Guided by its vision of HARMONY (Helping Reach Responsible, Motivated, Optimistic and Neighborhood Young People), the Institute builds a community of high performing citizens who are art creators through professional education, mentorship and family commitment. Community Institute is one of its core programs, offering multimedia and performing arts residencies at four to six Newark Public School sites.
Newark Emergency Services for Families: "Maybe Something Beautiful" combines literacy, art therapy and community engagement to create a mural at the Weequahic Family Success Center of Newark Emergency Services for Families (NESF). Through the storytelling hours we introduce the character "Mira", who shows us how the imagination becomes a source of inspiration and that even the smallest things can have a big impact. Based on the true story of San Diego's Urban Art Trail, this project complements the current renaissance of public art murals in Newark.
Lillian Ribeiro: Newark artists Lillian Ribeiro and Malik Whitaker and Orange local Ricardo Pena will go "Back to the Future", as part of a virtual intergenerational art program with Newark students at school Elementary Elliott Street and adults from all over Newark to explore theater, art and music through the oral histories of the Renaissance City. A climactic session invites Ironbound Senior Center attendees, students, school administration and participating artists to celebrate the works created during the program.
Newark Symphony Hall: Newark Symphony Hall is the new host of the New Jersey Youth Poet Laureate Program, in partnership with award-winning literary arts for youth organization Urban Word. This initiative encompasses not only the multi-level competition of young poet laureates, but also community engagement through educational and artistic programs.
Sharron Miller's Academy for the Performing Arts, Inc .: During 2021-2022, SMAPA will continue its successful in-school dance residency partnership at Quitman Street Community School in Newark, benefiting over 160 students in Grades 3 to 5 (eight classes weekly, 28 weeks , two student shows). SMAPA's innovative curriculum led by trained artist teachers includes Taps for Grade 3 and West Africa for Grades 4 and 5. The success of the SMAPA program resulted in Quitman's recent hiring of a dance teacher to teach at other grade levels (regardless of this grant).
Keys 2 Achievements: Keys 2 Success brings quality music education to PreK-8 students in the most underserved areas of Newark. Free daily piano lessons are delivered in groups in their own environment, bringing together staff and volunteers to break down barriers and support students as they become future leaders. The "New Music Commissions by Black Composers for Keyboard Ensembles" reclaim classical music for students of color by creating and teaching students the music of accomplished black composers.
Forest Hill Community Association: Newark PorchFest returns on 9/25/21 as a celebration of community arts with the following goals: 1. To provide a free and fun event that features diverse arts programming for residents and visitors, 2. To introduce local musicians and artists ( professionals and amateurs)), 3. To ensure a positive promotion for Newark, the North Quarter and the Historic District of Forest Hill, 4. To continue to develop pride and a sense of community in Forest Hill, 5. To raise funds to support community artistic initiatives.
Project for empty space: The PES Story Lab partners with creatives and practitioners to develop print, cultivating discourse on important social justice issues. PES Story Lab aims to promote artists whose work is focused on social impact and to create courageous spaces for these artists and their audiences.
Janelle Ings, Cindy Nicholson and Susan Pope: Brick City Dance: A Renaissance Endeavor is a documentary that will highlight 20 years of dance education in the Newark public school system. It will serve as a resource for all educators. The documentary will include a historical timeline of dance education programs within the Newark Board of Education (NBOE). NBOE dance education programs have expanded to 29 schools since 2001. Dance education is a vital part of the NBOE. Dance strengthens literacy, cultural awareness and promotes creativity.
STEAM 4 URBN Youth Inc. AKA STEAM Urban: STEAM Urban is proud to present: Keep Art Alive, the summer project. Taking an innovative approach to ART through environmental justice, artistic activism, and hands-on experience, STEAM Urban is a movement dedicated to reshaping the look and feel of education for black students and browns. Offering engaging programming to dismantle misrepresentation, Keep Art Alive offers families access to FREE, consistent, quality programming.
GlassRoots: It will be hot enough to melt glass at Newark Porchfest 2021 on 9/25/21, as GlassRoots portable hotshop features the art of glassblowing up close and, safely, outdoors. The workshop oven burns up to 2100 °; hot enough to turn solid glass into a malleable liquid that can be shaped into glass art. Participants will see glassblowing demonstrations, experience the full potential of glass as a design material, and gain an understanding of craftsmanship.
Hellane Freeman: The InJustice @ BrickCity concept examines the downsides of environmental / social injustice in an underserved and marginalized society, through the use of new media art, photography, graffiti and spoken word. The project explicitly addresses the uneven distribution / failure of environmental / social benefits and burdens that people experience, at home, at work, or just in their own skin.
Newark Printing: Newark Print Shop's YES PROGRAM will introduce middle and high school students to screen printing as a contemporary artistic and entrepreneurial practice. Through this educational screen printing program, Newark Print Shop will stimulate creative engagement and empower local young teens through the art of screen printing. Students will demonstrate an understanding of the design and screen printing process by engaging in media skills-based learning resulting in a personal brand and clothing line.
I Have A Dream Foundation – NJ: The I Have A Dream Foundation paints a collaborative mural in the courtyard of Thirteenth Avenue School. This 8-year-old nursery school in the West Quarter has a STEAM theme, and the courtyard is the site of the school's new garden and "outdoor education center". The mural will incorporate themes of the garden and STEAM education while reflecting the voices of young people, while students at the school will participate in its design and painting.
Ivy Hill Vailsburg Center for Arts Culture and Community Activism: The ACCA offers arts and cultural health classes year round to people of all ages. Studio arts and cultural health classes include visual arts / stage design, vocal music, instrumental recorder and piano, theater arts / stage design, dance, activism community, two creative writing fairs: poetry / short story / graphic novel, Tai Chi, Soft stretch. The ACCA will also be offering two maker workshops this summer.
Elliott Street School: Elliott Street School's project embraces the arts as a strategy to immerse its grade 3, 4 and 5 students in West African culture, including dance and drumming performances, history, storytelling, music making. masks, crafts and excursions. "Telling Our Stories in African Dance, Drum and Art" includes a six-week residency by the Center for Modern Dance Education with three climactic performances in the multi-purpose hall and outdoor schoolyard of Elliott Street School and two days of 'ceramic mask making workshops with Jour en Argile.
ETC Arts: The Arts ETC project will provide an interactive online workshop for high school students who wish to pursue a career in the arts. The project is designed for students in Newark Public and Charter High Schools who have a strong interest in the arts and wish to pursue a career in the field. The program would have presenters who would discuss topics such as writing an artist statement, creating a resume, and starting a business.
ArtStart funding has been provided by the Prudential Foundation, the New Jersey State Council on the Arts, the Geraldine R. Dodge Foundation, the Bank of America, the Turrell Fund and other donors.
For more information, please visit NewarkArts.org/ArtStart.
The mission of Newark Arts is to empower the arts to transform lives. Founded in 1981 as the Newark Arts Council, the organization's vision is to become a nationally recognized catalyst for the collaborative power of the arts in Newark City and urban America. Newark Arts is the producer of Newark Creates, a city-wide community cultural plan created in partnership with the City of Newark. Major Newark Arts initiatives include Arts Education Newark (AEN), the ArtStart community grant program, and the Newark Arts Festival. Newark Arts is generously supported by Prudential Financial, City of Newark, M&T Bank, PSEG, Geraldine R. Dodge Foundation, Victoria Foundation, Turrell Fund, Bank of America, New Jersey State Council on the Arts, National Endowment for the Arts, Verizon, United Airlines, Hanini Group and individuals, businesses and institutions.
PHOTO: Sharron Miller Academy of Performing Arts, Inc.
Advertise with New Jersey Stage for $ 50 to $ 100 per month, click here for more information
---
originally published: 06/30/2021