The Weekend Leader – Need to de-genre Performing Arts, Entertainment: Shiva Raichandani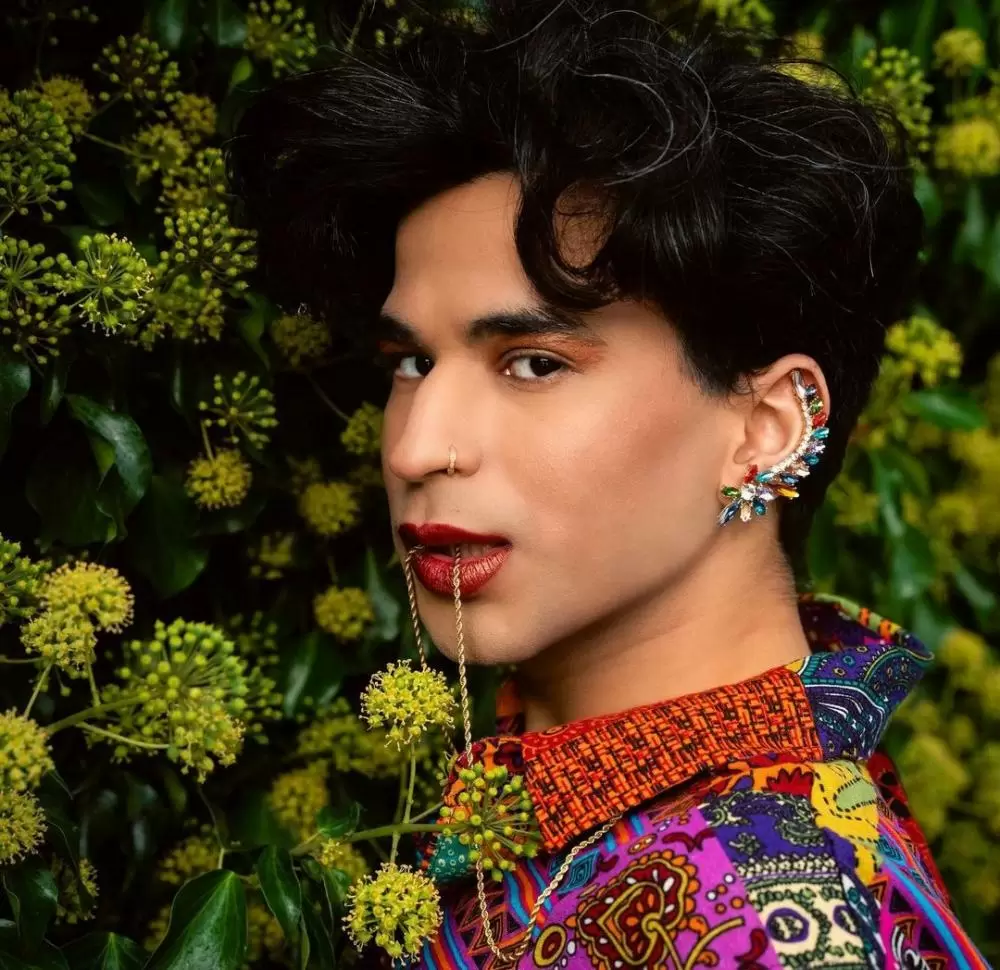 Photo: IANS
London-based multidisciplinary non-binary performance artist and storyteller Shiva Raichandani, who was a semi-finalist on 'Britain's Got Talent, and has appeared in India and' France's Got Talent, 'says the company should champion, sponsor and supervise homosexual artists from an early age in order to support their careers. Raichandani also mentions the need to tackle queer phobia in the performing arts and entertainment spaces.
This month, Raichandani's was the opening act of the second edition of one of South Asia's biggest virtual Pride Month Digital Pride celebrations, hosted by The Queer Muslim Project (TQMP) and Instagram. The festival was supported by the British Council, whose Director of Arts India Jonathan Kennedy said the festival marking Pride Month shows how we are connected through story sharing, artistic collaboration and a feeling of international community creating together.
"Our continued association with TQMP is an extension of our work in the arts, where the British Council strives to improve gender equality and support the voices of the LGBTIQ + creative community to gain positive recognition. extremely encouraged by the stimulating and dynamic discussions.Instagram performances that create deeper connections between artists, activists and the public during the festival between India and UK, "said the spokesperson for the Pride festival .
Participating in this and many other pride-based initiatives, Raichandani harnesses the power of storytelling to create inclusive spaces for positive gender representation in media. Excerpts from the IANSlife interview:
Q: Tell us about your early days as a performing artist. How difficult has it been to leave your mark with a non-cisgender-heteronormative identity?
A: Given how gendered music and dance in Bollywood can be, it was difficult to navigate these professional spaces that enforced movement within the confines of the gender binary. It took a lot of unlearning to come to terms with the need to find my own authentic space within entertainment where my dancing was not limited to regressive notions of gender but allowed for the breadth and fluidity that the art form represents.
Q: Do you find the performing arts and entertainment space welcoming and inclusive enough for people in the LGBTQIA + community? What can be done to improve it?
A: Not always. We need to de-generate the performing arts and entertainment spaces to ensure that they are not only inclusive but safe for gender non-conforming people. Safety is of paramount importance. There's no point in creating inclusive spaces for LGBTQIA + people if we aren't able to keep them safe. We need to teach and practice dance in a way that allows people to express themselves comfortably without fear of being controlled or penalized. We should celebrate queer artists and use them as benchmarks. We need to advocate, sponsor and mentor LGBTQIA + artists from an early age to support their careers. The difference should be celebrated as a way to come together and learn from these lived experiences. We should openly approach and challenge heteropatriarchy in the arts by opposing queerphobia within these spaces.
Q: What do you think of the media portrayal of gender diversity?
A: With representation comes responsibility. If this portrayal is not positive, does not help improve the lives of LGBTQIA + and does not support the community at large, then we must criticize what is celebrated in the name of visibility. Visibility saves lives, but visibility also takes lives. We need positive images and stories of different kinds of gay people brought to the fore and that's what I try to do with my work, like the movie I'm directing, "Queer Parivaar", a comedy romantic interfaith musical.
Q; Tell us about your IG Live: "Dancing Free" and the Digital Pride Festival supported by the British Council. How important is it for cultural institutions to support queer representation and expression?
A: I thank the Queer Muslim Project and the British Council for hosting me. It was an absolute joy to be part of the wonderful lineup of beautiful artists from all over the world. I am impressed with how the Queer Muslim Project manages to bring the community together by highlighting individual stories to relate to and resonate with. Stories have incredible power to shape beliefs, inform culture and educate the masses; and that is exactly what the project is doing through its extensive networks. It shows marginalized people that we matter, that our stories matter, and that we are not alone. I hope other organizations will take inspiration from TQMP.
Q: Finally, in your opinion, what has been the impact of the pandemic on the community, in particular on creators, change agents and artists?
A: The pandemic was not the kindest to the performing arts people; we lost our jobs, we lost our income, we were isolated from our peers, and we had to rediscover the ways in which we could practice our art forms in the new settings. However, it made me a lot more grateful, a lot more humble and made me realize that we are much stronger and resilient than we take credit for. I hope the pandemic has instilled more empathy in everyone, and I hope we can start creating art in newer and more inclusive ways again.