Things to do in DC: exhibitions, movies, concerts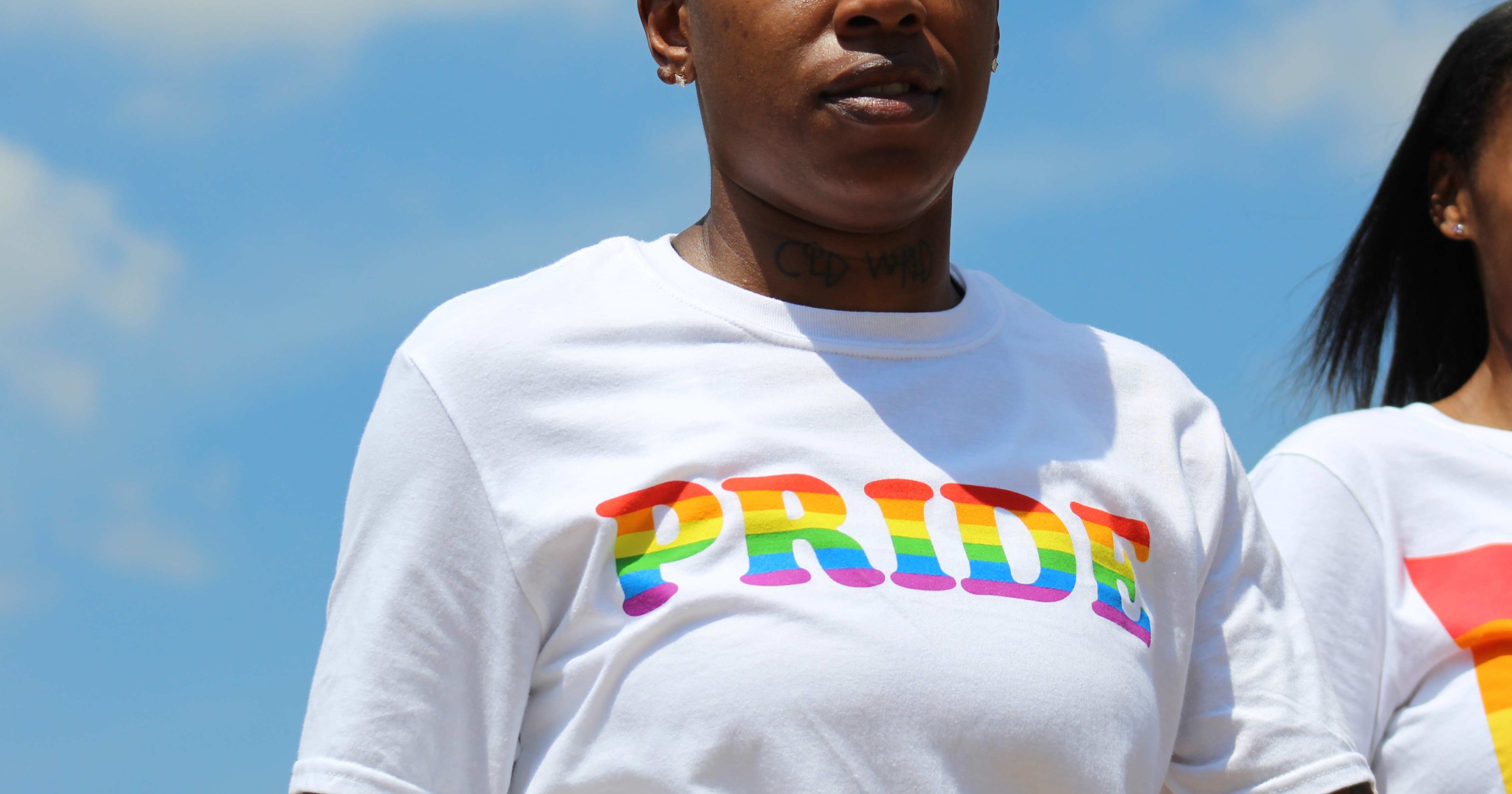 Stay dry!
Hello, neighbor.

It will rain most of the week, bring an umbrella!
So what should you do from May 23-29?
For your convenience, this newsletter includes emojis to help you during these unprecedented times:
The 🛋 indicates that an event is happening

in person inside

.

The 🌲 indicates that an event is happening

in person outside

.

The 💻 indicates that an event is happening

virtually.

And finally, the 🆓 indicates that an event is

free.
Top 5 picks of the week
DC Black Pride. 🌈

From May 27 to May 30, party and celebrate

black pride

(starts Fri, $, 🛋, various events)

! Or watch the documentary

Seeing Eyes/Sensitive Heart

(Fri, 🆓, 🛋, Mount Pleasant).

Closing of Asian American and Pacific Islander Heritage Month. 💖

Shop among over 17 artists and designers, and sample a variety of Asian restaurants,

Sari-Sari pop-up market

(Sun, 🆓, 🛋/🌲, Edgewood).

Or consult a

South Asian pop-up

(Sat, $, 🛋, 14th St.).

There are also some film screenings, like

To run away

(Thursday, 🆓, 🛋, Kennedy Center)

,

After the month

(Wed, 🆓, 🛋 , Southwest)

and

Journey to the East

(Thursday, 🆓, 🛋, Takoma)

. This is your last week to check

"

Hung Liu: Portraits of Promised Lands, 1968-2020

"

at the National Portrait Gallery.
Remembrance Day Events. 🇺🇸 Besides the

parade

you might be interested in a

"

Tribute to Memorial Day

"

(Thursday, 🆓, 🛋 , National Mall)

concert. There are also events recognizing women in the military, including a tour of Arlington National Cemetery that highlights

women in front

(Sat, $35, 🌲, Arlington)

plus a conference on

Black Women in World War II

(Sun, 🆓, 🛋, Benning)

.

The National Army Museum

will host a variety of events all weekend, such as poppy-paper crafts as well as movies. Attend a

LGBTQ+ Veteran Social Network

(Tuesday, 🆓, 🛋, Capitol Hill)

!

Outdoor movies. 🎞

I'm crossing my fingers that it doesn't rain too much this week! Some classic outdoor movies are shown, such as

The princess to be married

(Tuesday, 🆓, 🌲, Adams Morgan)

,

The Lion King

(Sun, 🆓, 🌲, home port)

and

The Sandlot

(Mer, 🆓, 🌲, NoMa).

Other ways out. 🎸

Try various

climbing and fitness games

(Sat, 🆓, 🛋, National Landing).

Attend the last of the Spring Jazz concert series with the

DMV Percussion Academy

(Sea, 🆓, 🌲, Waterfront)

. Move your feet to

7th Annual Dance and Music Festival

(Sun, 🆓, 🌲, Silver Spring).
Everything else this week
Embassy events. 🇸🇪🇰🇷🇬🇹

The House of Sweden is organizing an outdoor screening on

Sami artist Britta Marakatt-Labba

(Wed, 🆓, 🌲, Georgetown)

. The Korean Cultural Center launches an immersive art exhibition,

"

Korea: Imagine Cubically

"

(starts Friday, 🆓 but timed passes required, 🛋, Kalorama)

Tip: if you like Artechouse or the Van Gough exhibition, you'll love it! The Embassy of

Guatemala

(Wed, $59, 🛋, Kalorama)

will be open after hours for an evening of food, film and art.

Reflection concerts. 🎶

Listen to Damien Geter

An African-American requiem

(Monday, $15+, 🛋, Kennedy Center),

which incorporates the traditional Latin requiem with statements relating to racial violence against African Americans. Attend a

benefit concert for Ukraine

(Thursday, $35, 🛋/🌲, Van Ness)

at the Hillwood Museum – first you might want to take a look at his

porcelain exhibition,

closing soon.

Other events for reflection. 🤍

Attend a discussion with the

mother of Trayvon Martin

(Tuesday 🆓, 🛋, National Mall).

Learn about the growing threat of

voter suppression

(sea, 🆓, 🛋, downtown).

Find out how

language commands

(Thursday, 🆓, ⚡️)

women and other marginalized genders. Find out how refugees and immigrants

reinvent and revive their cultural identity

(Thursday, 🆓, 🛋, 16th St.).

Rediscover your neighborhood.

🍻 Take a walking tour with a transport engineer to understand

street design

(Wed, 🆓, 🌲, Rosslyn)

. Meet your neighbors with a

walk in the trees of buds and mosses

(Thursday, 🆓, 🌲, Brookland).

A film festival for all kinks. 🎞

Watch

erotic short films

hosted by sex advice columnist Dan Savage

(Fri-Sat, $25, 🛋, 14th St.).

Travel in the world . . .🍷

by

Pink

(Fri, $45, 🛋, Capitol Hill).

Bring your dog to the bar.

🦮 There is a

yapping hour

(Thursday, 🆓, 🌲, Edgewood)

and one

Dog Day!

(Sun, $5, 🛋, park view).
Your neighbour,
jade (@clockoutdc)